Reward your at-home employees with Giftogram
Giftogram allows you to reward, motivate and engage your employees with one card, good for eGift Cards at hundreds of retailers.
Schedule a Demo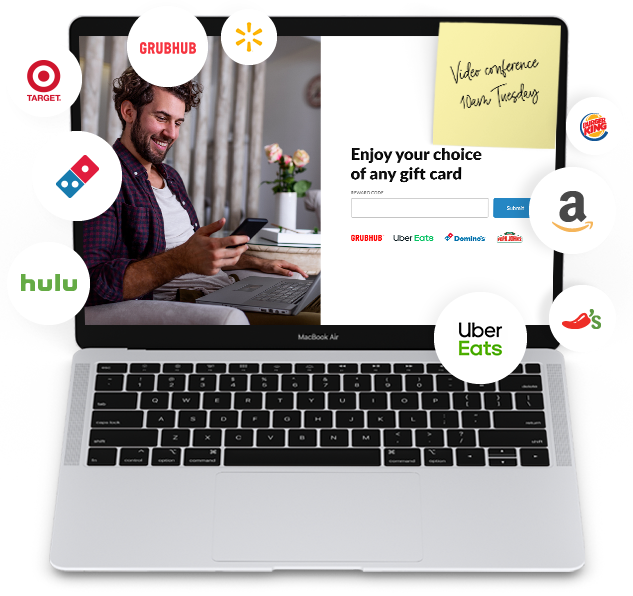 Gifting has never been easier.
In these times, saying "thank you" has never been more needed—or challenging. Our powerful gift card platform allows you to easily and instantly show your appreciation.
Send directly to their inbox
We solve logistical challenges by sending a digital gift directly to their email inbox.
Give the gift of choice
Let them know you appreciate their hard work with a gift card applicable to +200 retailers, including popular food delivery services, online retailers, home entertainment services, and more!
No-hassle setup and delivery
Let us take the stress and worry of thanking your employees off your plate with a hands-off, turnkey gift solution. Simply upload a list of email addresses and we can handle the rest.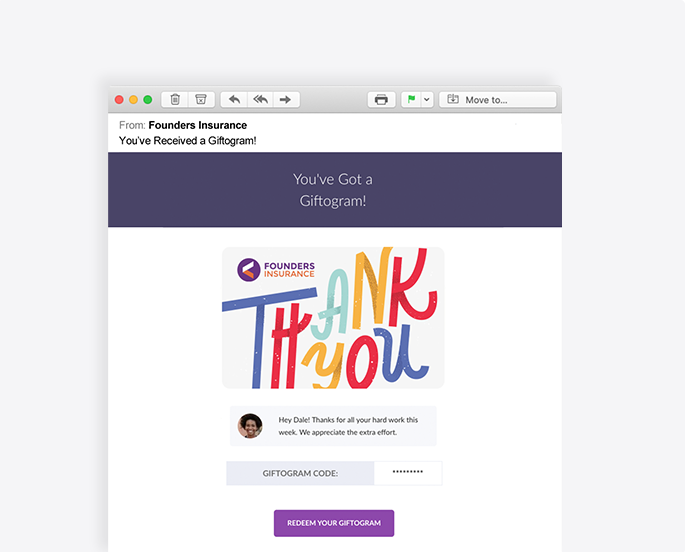 Step 1
The recipient gets an email with your logo, personalized message and gift card code.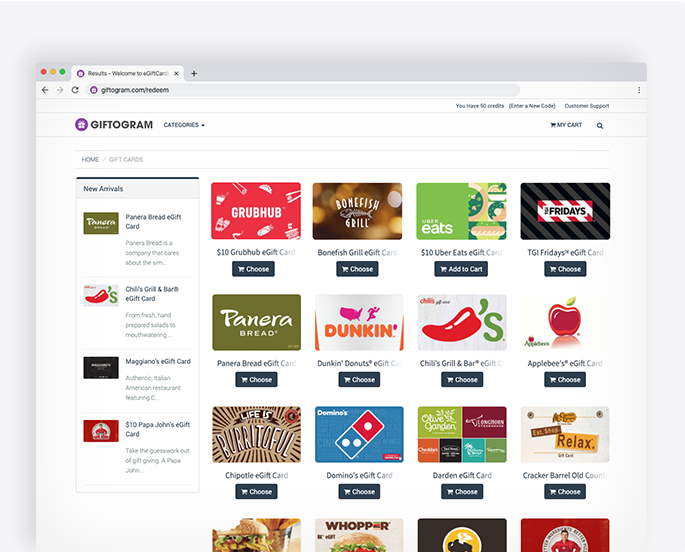 Step 2
They follow the link to the Giftogram site, enter their code and choose their preferred gift.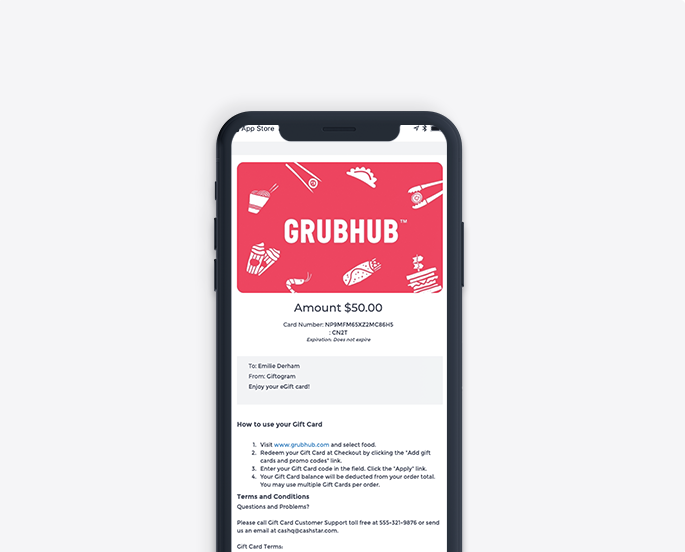 Step 3
Their chosen gift is then available for immediate use and enjoyment!
Gifts Enjoyed from Home
Giftogram lets your recipient choose a gift card from top brands, retailers and restaurants, great for at-home enjoyment.
Giftogram
Give the gift of choice
Let them choose their own egift card from over 200 options! And with digital delivery, you can instantly reward remote employees by sending directly to their email inbox, solving many logistical challenges.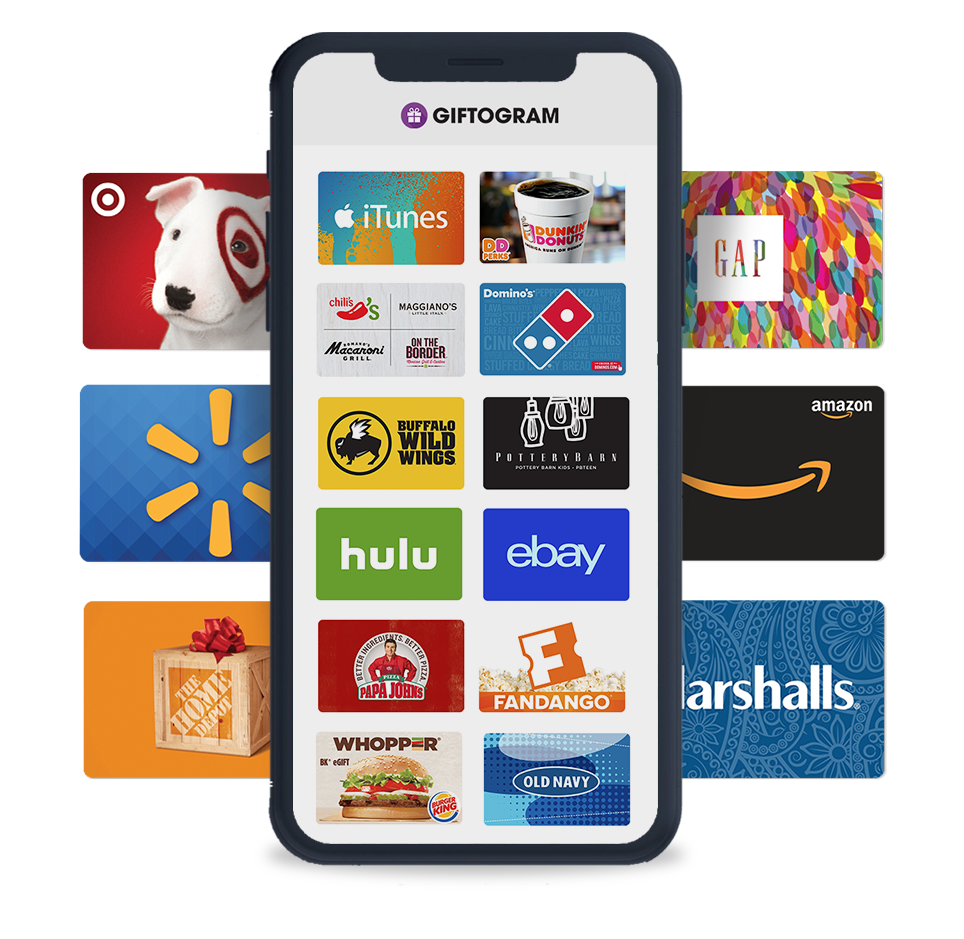 Eat at Home
Give them a night off from cooking
Allow recipients to choose from several national restaurants and delivery services that will deliver food, such as Grubhub, Uber Eats, Domino's, Papa John's and many more.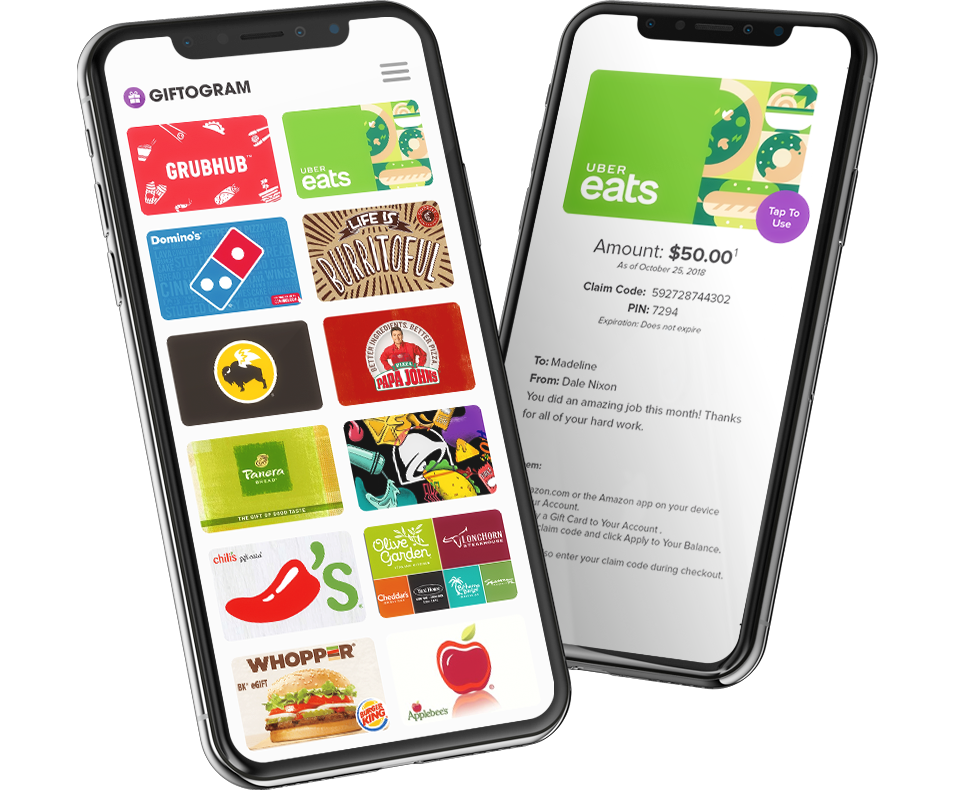 Entertainment at Home
A night at the movies
Give the gift of entertainment as users can gain access to the newest and most popular releases with streaming partners FandangoNOW, Hulu, Amazon, and other options. Combine this with our Eat at Home options to deliver a special night .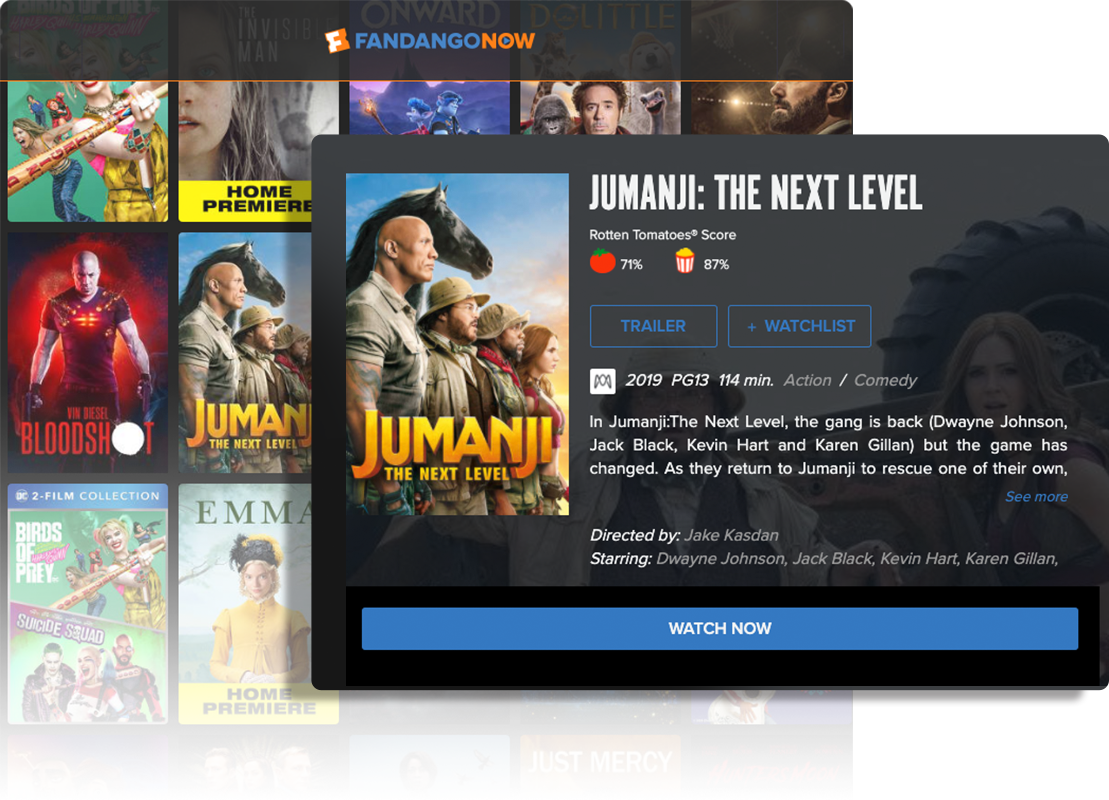 Frequently Asked Questions
What denominations are available?
Denominations can vary across brands and products. Typically, denominations start at $5 up to $500.
How do I get started?
Contact a Giftogram Specialist at (973) 887-1600 to get up and running today. Most orders can be sent same-day.
Can I customize the email that my Giftogram recipient receives?
Yes! The email can be customized with a personalized message and your corporate logo.
How does my employee receive the Giftogram?
Digital Giftograms are sent directly to your employee's email inbox, whereas physical Giftograms can be mailed to an office or an employee's home.
What is a Giftogram?
A digital gift or physical gift that allows the recipient to choose an e-gift card to hundreds of retailers.
Is there a minimum order quantity?
For a physical Giftogram, the minimum order is 10. For a digital Giftogram, the minimum is one. The minimum amount of money applied to a physical or digital Giftogram is $5.00.
What our customers are saying
We are privileged to work with some of the country's most innovative companies to power their gift and incentive programs.
"We started using Giftogram to replace movie ticket vouchers as a birthday gift for employees. They loved the switch as there are now so many options available to them and they find the cards very easy to register and redeem."
Lauren Digiacomo
Manager of HR, Marks Paneth LLP
"When we finally discovered Giftogram, the team made our lives so easy with great customer service and follow up. I wish I had found Giftogram sooner!"
Bonnie Turner
Director, Human Resources, Elkhart Plastics
"We were looking for a way to give on-the-spot recognition to our employees. Being a national company, it used to mean mailing a gift card. Along came Giftogram to the rescue. Our employees are very happy!"
Lisa Stamatelos
Director of HR, KVL Audio Visual Services
"We are more than pleased with Giftogram. From your great customer service to the speed, accuracy and ease of ordering online to the various unique card designs, we are now ordering most of our gift cards through Giftogram.".
Angela Hall
Program Director, Family and Workforce Center of America
Let your employees know you appreciate them!
Schedule a consultation with a Giftogram Expert to learn how easy it is to reward your employees.
Schedule a Demo